Choosing the right embroidery machine can be a daunting task, considering the wide range of options available in the market. Embarking on the journey of embroidery is an enchanting endeavor, blending artistry with precision craftsmanship. Central to this creative process is the choice of the right embroidery machine. It's not merely a tool, but a partner in turning visions into tangible, embroidered reality.
Choosing the right embroidery machine for your needs factors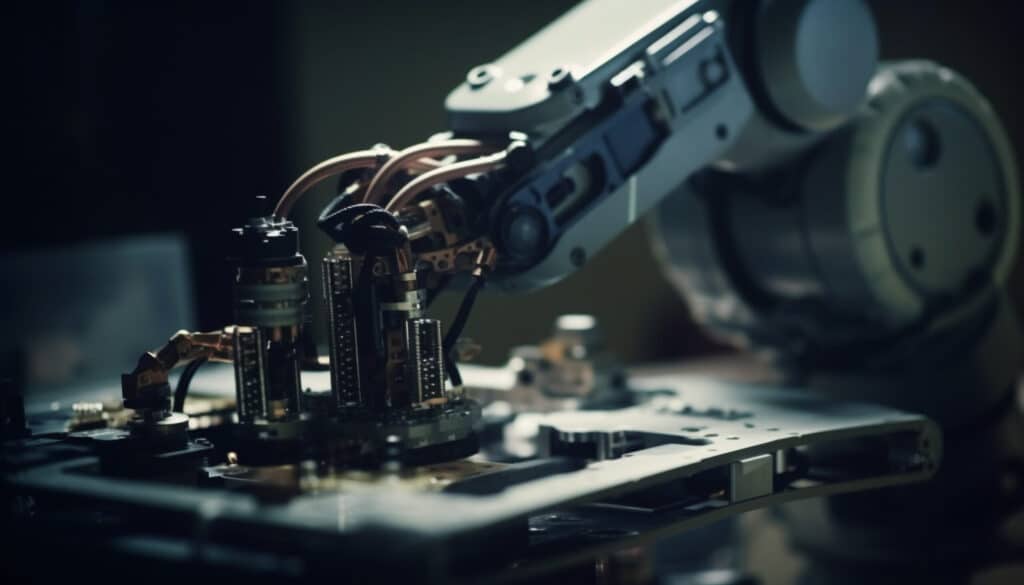 Here are some key factors to consider when making your decision:
Budget
Your budget will play a significant role in determining the type of embroidery machine you can afford. Single-needle machines are generally more affordable, while multi-needle and industrial machines can be quite expensive. It's essential to set a realistic budget and prioritize the features that are most important to you.
Embroidery area
The size of the embroidery area is another crucial factor to consider. If you plan on working on larger designs or need to stitch multiple designs at once, a machine with a larger embroidery area will be more suitable. However, if you primarily work on smaller projects, a smaller embroidery area may be sufficient.
Ease of use
Consider your level of expertise and the learning curve associated with each type of machine. Single-needle machines are generally easier to learn and operate, making them ideal for beginners. On the other hand, multi-needle and computerized machines may require some technical knowledge and training.
Embroidery machine accessories and software
Don't forget to consider the accessories and software that come with the embroidery machine. Some machines may include embroidery hoops, stabilizers, or additional design libraries. Additionally, check if the machine is compatible with popular embroidery software, as this will give you more design options and flexibility.
Watch Which EMBROIDERY MACHINE is right for YOU?
single-needle machines
Embroidery machines offer endless possibilities for creativity and personalization. Understanding the different types of embroidery machines is essential to make an informed decision when purchasing one. Whether you are a beginner looking to explore the world of embroidery or a business owner considering expanding your product line, there is a machine out there that will meet your unique needs.
From single-needle machines for hobbyists to multi-needle and industrial machines for high-volume production, the options are vast. Consider your budget, embroidery area requirements, ease of use, and the accessories and software that come with the machine before making your final decision.
Remember, an embroidery machine is an investment in your creativity and business. Choose wisely and unlock your full potential in the fascinating world of embroidery. Happy stitching!
Hayani designs buy your own embroidery designs.
Multi-needle embroidery machines
Multi-needle embroidery machines are the go-to choice for serious embroiderers, as they offer increased efficiency and versatility. Unlike single-needle machines, which require manual thread changes for each color, multi-needle machines can hold multiple colors of thread simultaneously. This means that you can create intricate designs without the hassle of constantly changing threads.
One of the key advantages of multi-needle machines is their ability to embroider on different fabrics and materials. With their adjustable presser foot and tension settings, these machines can handle everything from delicate silk to heavy denim. Moreover, multi-needle machines often come with built-in design libraries and editing features, allowing you to customize and personalize your creations with ease.
Overall, multi-needle embroidery machines are ideal for those who prioritize efficiency, versatility, and professional-level results. While they may be pricier than single-needle machines, the time and effort saved make them a worthwhile investment for serious embroiderers.
Industrial embroidery machines
Industrial embroidery machines are designed for high-volume production and are commonly used in commercial settings. These machines are built to withstand continuous use and can handle heavy-duty fabrics and materials. With their fast stitching speeds and large embroidery areas, industrial machines are perfect for businesses looking to mass-produce embroidered products.
One of the main advantages of industrial embroidery machines is their ability to handle complex designs with precision. These machines often come equipped with advanced features such as automatic thread trimming, thread tension adjustment, and multiple hoop sizes. Additionally, some industrial machines offer multi-head configurations, allowing for simultaneous embroidery on multiple garments.
While industrial embroidery machines are highly efficient, they are also larger and more expensive than other types of machines. Therefore, they are primarily suitable for businesses that require a high volume of embroidered products and have the space and budget to accommodate these machines.
Computerized embroidery machines
Computerized embroidery machines have revolutionized the world of embroidery by providing greater design flexibility and convenience. These machines are equipped with built-in computers and digital displays, allowing users to easily select and edit designs. With the ability to import designs from USB drives or connect to a computer, computerized machines offer endless design possibilities.
One of the key advantages of computerized embroidery machines is their user-friendly interface. These machines often come with intuitive software that allows users to resize, rotate, and mirror designs with a few simple clicks. Additionally, some computerized machines offer advanced features such as automatic thread tension adjustment and thread break detection, ensuring consistent and high-quality stitching.
Computerized embroidery machines are suitable for a wide range of users, from beginners to experienced embroiderers. They offer a seamless and efficient embroidery experience, making them a popular choice for both personal and commercial use.
Manual embroidery machines
Manual embroidery machines, also known as punch card machines, are the traditional choice for embroiderers who prefer a hands-on approach. These machines require manual manipulation of the fabric and thread, allowing for a greater level of control and customization. While they may lack the advanced features of computerized machines, manual machines offer a unique and nostalgic embroidery experience.
One of the advantages of manual embroidery machines is their simplicity. With fewer electronic components, these machines are generally more durable and easier to maintain. Moreover, manual machines allow for greater creativity and experimentation, as users can manually adjust stitch length, density, and tension.
While manual embroidery machines require more time and effort compared to their computerized counterparts, they are an excellent choice for those who enjoy the tactile and artistic aspects of embroidery. Whether you are a hobbyist looking for a creative outlet or an embroiderer who values the traditional craftsmanship, manual machines offer a unique embroidery experience.