Heat transfer Printing are a creative and popular way to personalize your clothes. With just a few simple steps, you can transform an ordinary T-shirt into a unique and eye-catching piece of art. Whether you want to express your individuality, promote your brand, or create personalized gifts, heat transfer designs offer endless possibilities.
Heat Up Your T-shirt Game: A Beginner's Guide to Heat Transfer Designs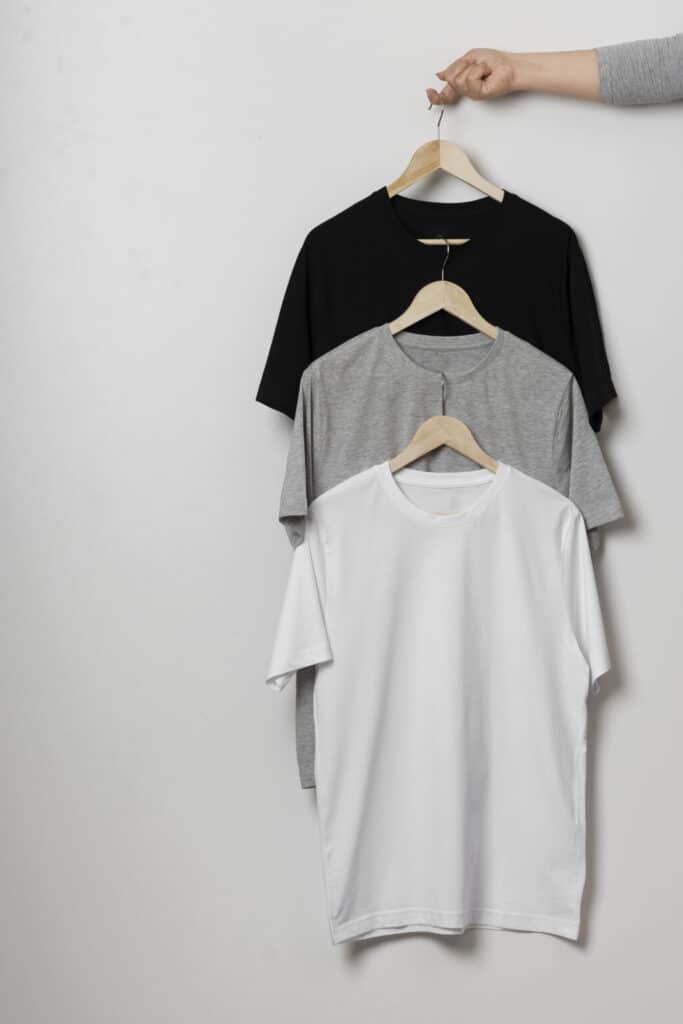 Are you tired of your plain old T-shirts and looking for a way to make them more exciting? Look no further! In this beginner's guide to heat transfer designs, we'll show you how to heat up your T-shirt game in no time.
In this article, we'll walk you through the process, from choosing the right design to transferring it onto your T-shirt. We'll also provide tips and tricks to ensure a successful transfer every time. With our step-by-step instructions and helpful tips, you'll be able to create professional-looking designs that will turn heads wherever you go.
So, if you're ready to take your T-shirt game to the next level, let's dive into the exciting world of heat transfer designs! Get your creativity flowing and transform your plain T-shirts into unique statement pieces.
See more about The Ultimate Guide to Choosing the Perfect Paper for T-Shirt Printing
Advantages of heat transfer designs for t-shirts
Heat transfer designs have become popular for several reasons. First and foremost, they are incredibly versatile. You can create any design you can imagine and transfer it onto your T-shirt with ease. From intricate patterns to vibrant graphics, the possibilities are endless.
Another advantage of heat transfer designs is their durability. When done correctly, the design will adhere to the fabric and withstand multiple washes without fading or peeling. This means you can enjoy your personalized T-shirts for a long time.
Additionally, heat transfer designs allow for quick and easy customization. Whether you need a single T-shirt or a batch for an event, you can create and apply the design in a matter of minutes. This makes it a great option for businesses, sports teams, and anyone looking to create custom apparel on a tight deadline.
Watch Beginner heat transfer vinyl tutorial (HTV)
Types of heat transfer designs
There are various types of heat transfer designs available, each with its own unique characteristics. Let's explore some of the most popular ones:
1. Vinyl Heat Transfer: Vinyl heat transfer involves cutting out a design from colored vinyl sheets and then heat pressing it onto the T-shirt. This method allows for precise and detailed designs, and the vinyl comes in a wide range of colors and finishes, including matte, glossy, and metallic.
2. Screen Printing: Screen printing is a traditional method that involves transferring ink onto the fabric through a mesh screen. It is commonly used for mass production of T-shirts and offers vibrant and long-lasting designs. However, it requires specialized equipment and is not suitable for small-scale customization.
3. Sublimation Printing: Sublimation printing uses heat to transfer dye onto polyester fabric. The design is first printed onto special sublimation paper and then heat pressed onto the T-shirt. This method is ideal for achieving vibrant and all-over designs, but it only works on polyester fabrics.
4. Inkjet Transfers: Inkjet transfers involve printing the design onto transfer paper using an inkjet printer and then heat pressing it onto the T-shirt. This method is cost-effective and allows for detailed designs, but the results may not be as durable as other heat transfer methods.
Heat transfer designs offer an exciting way to transform your plain T-shirts into unique statement pieces.